Our enchanting picture stories have proved themselves as a great attraction especially for the Christmas season, but also for other events. They attract your customers in shop windows, in shop passages, in sales rooms or on promotion areas and arouse fascination. You can borrow these picture stories from us, delivery, assembly and disassembly included. Besides various single objects, figures, shop window objects and stage settings, there are twelve Christmas stories available at the moment.
Would you like to experience our animated pictures live?
Then come and visit our new show room in our studio in Breitenbrunn.
Get fascinated and inspired!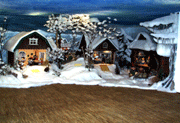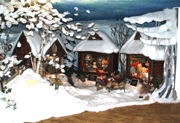 Show room opening hours:
Monday to Friday 11 am to 5 pm
But of course you may also call us and make an individual appointment with us.
Atelier
Bürgermeister-Egger-Strasse 9
87739 Breitenbrunn
Phone: 08263 - 960341
Fax.: 08263 - 960406